Yoga at Living Yoga
"Yoga", a term meaning integration, is a practice or "tool" that when used intelligently, promotes wellbeing and integration throughout your body, mind, and life.  Yoga is an art, science, and philosophy, and at Living Yoga, we enjoy bringing it all together to meet each student optimally.
Yoga Instructors in Denver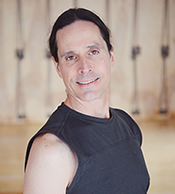 Steven Norber First exposed to yoga as a pre-teen in the early 1970's, Steven's study of yoga began in 1976 while attending high school in St. Louis, MO.  His teacher, Jill Feldman, created a safe and nurturing environment for high school students to explore 'inner space,' utilizing yoga asana and meditation as a vehicle for the inward journey.  Yoga opened (re-opened) the door to sacred movement and a path where, after studying yoga, ballet became his means for self-discovery and expression. As such, the early years of Steven's career in dance had yoga asana placed on the back burner.
In 1982, while dancing with the Kansas City Ballet and in workshop with Jonathan Watts (of the Joffrey and NYC Ballet) and Tage Wendt (of the Royal Danish Ballet), Mr. Watts offered yoga classes—and Steven was reminded and rekindled.
Then in 1986, Steven was in a mountain biking accident while riding near Crested Butte, Colorado.  A depressed skull fracture resulted from the accident, with bone fragments lodged in his brain. A successful surgical procedure to remove the bone fragments and elevate the depressed/fractured area of the skull provided for him a second go 'round in life and living.
He returned to school in 1989 to finish his degrees (psychology and philosophy), and taught both dance and yoga while attending university.
When Steven met Francois Raoult in 2001 and found in him to be a genuine (read: humanizing) inspiration to do more yoga, his practice became more focused.
The Iyengar path to certification followed, with a couple of trips to India to study both at the Iyengar institute in Pune with the Iyengars, and in Old Rajpur with Rajiv and Swati Chanchani (Mr. Iyengar's first assistant).
Along the way, Steven studied anatomy & physiology, and became licensed as a neuromuscular therapist. In addition, Steven taught neuromuscular techniques to physical therapists and served as an anatomy teacher in yoga teacher training programs.
And now in first person:
"I feel deeply grateful to have yoga as a vehicle for ongoing learning, a method of inquiry that lends itself to and cultivates, "learning how to learn."
I do not perceive yoga as a panacea; rather, as one of many tools available to help people negotiate and deepen their understanding of the twists and turns in life, relationships with those closest to our (my) heart (Kelly Moore) and other living beings—as our individual and collective journey brings us more intimately acquainted with myriad emotional & mental activities within consciousness, and impermanence."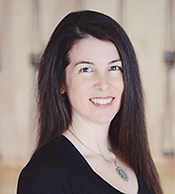 Kelly Moore is a Certified Iyengar Yoga Instructor at the Intermediate Jr. 2 level and is Certified with IAYT International Association of Yoga Therapists.
Kelly was introduced to Iyengar yoga in 1995, inspired during a time of life transition. The experience of yoga brought a sense of grounding, introspection, and bliss.  Kelly has travelled to India to study with Swati and Rajiv Chanchani in 2006 and to study with the Iyengar family in Pune at the Ramamani Iyengar Memorial Yoga Institute in 2009.   Kelly continues to study with Leslie Bradley, Craig Kurtz, Manouso Manos, Nancy Stechert, Francois Raoult, and many others.
Kelly has completed the 3 year Yoga Therapeutics Training with Stephanie Quirk along with Yoga for Scoliosis training and practicum with Elise Miller.
Kelly recently served as President on the board for IMIYA (InterMountain Iyengar Yoga Association) for a 4 year term, to further the education of the community about the profound benefits of Iyengar Yoga.
Kelly, along with her husband Steven, opened "Living Yoga", a yoga studio and wellness center. Kelly enjoys sharing the practice and exploration of this timeless wisdom with students, facilitating self awareness and health in creative and joyous ways.
Additionally, Kelly has a neuromuscular therapy practice, and taught anatomy in clay and neuromuscular therapy for many years.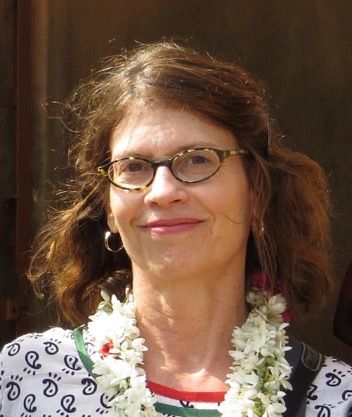 Lisa Gallagher began exploring yoga in earnest after moving to Denver in 2006. Yoga greatly eased the stress of moving and introduced her to a community of lovely people. Lisa was fortunate to have generous and inspirational teachers who guided her to deeper practice and to teacher training with Francois Raoult in Rochester NY. The training revealed to her the expansiveness of yoga. Lisa continues to study with wonderful teachers like Steven and Kelly at Living Yoga. She has also studied with
Judith Hanson Lasater and has been certified in restorative yoga. Lisa is living proof that when you take your first yoga class, "there's no knowing where you might be swept off to." (Quote thanks to Bilbo Baggins and JRR Tolkien)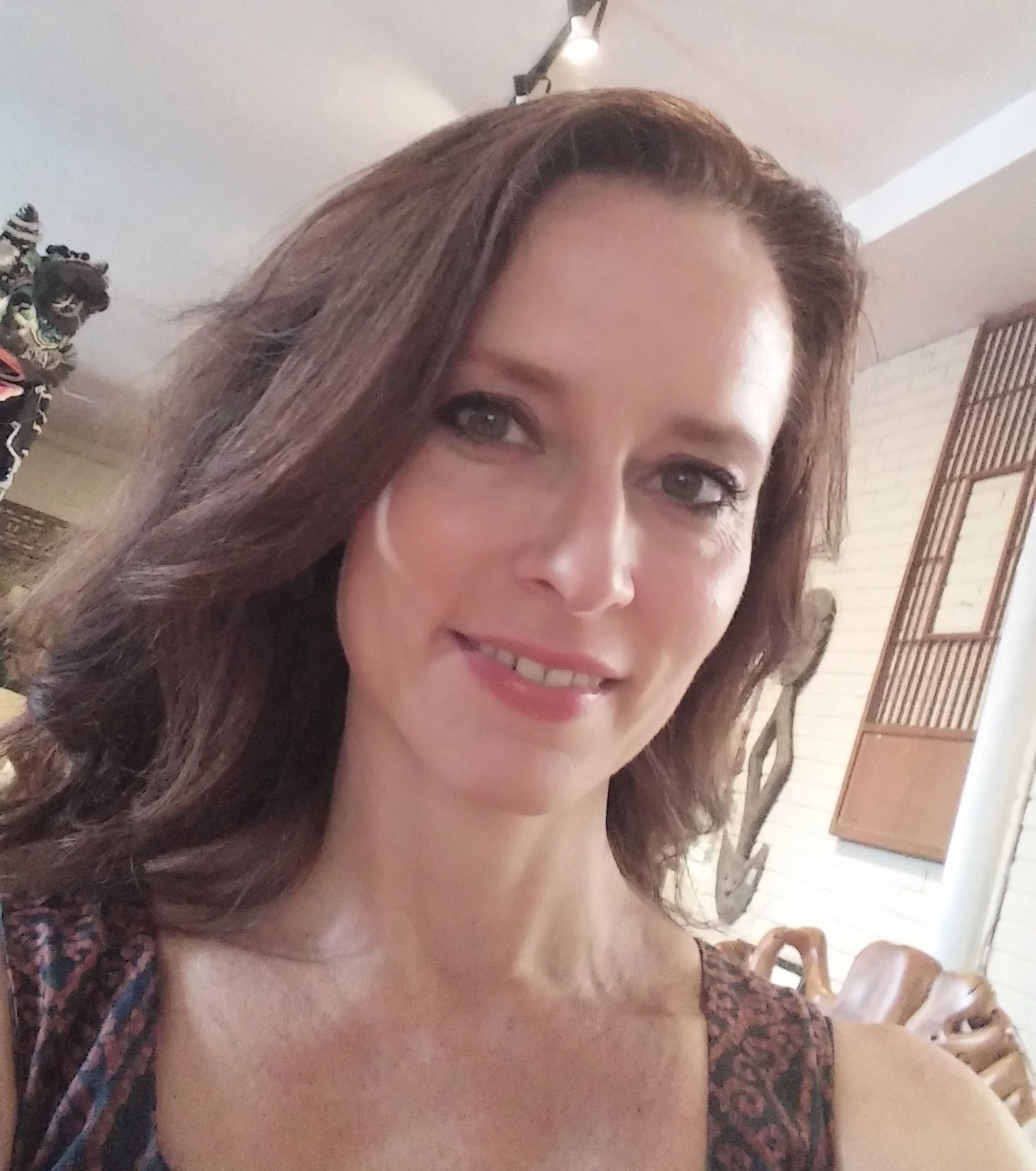 Isshaela Ingham has a Master's degree in Oriental Medicine. She was introduced to Iyengar yoga and Oriental Medicine in 2000 and Medical Qigong in 2007. She has taught and studied yoga since 2001 and practices under the close guidance of a well-respected Level IV qigong master. The integration of effective healing modalities has inspired her work in the field of Oriental Medicine and in her classes she focuses on healing the mind, body and emotions at a subtle level.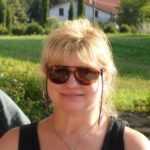 Jeanne Ann Walter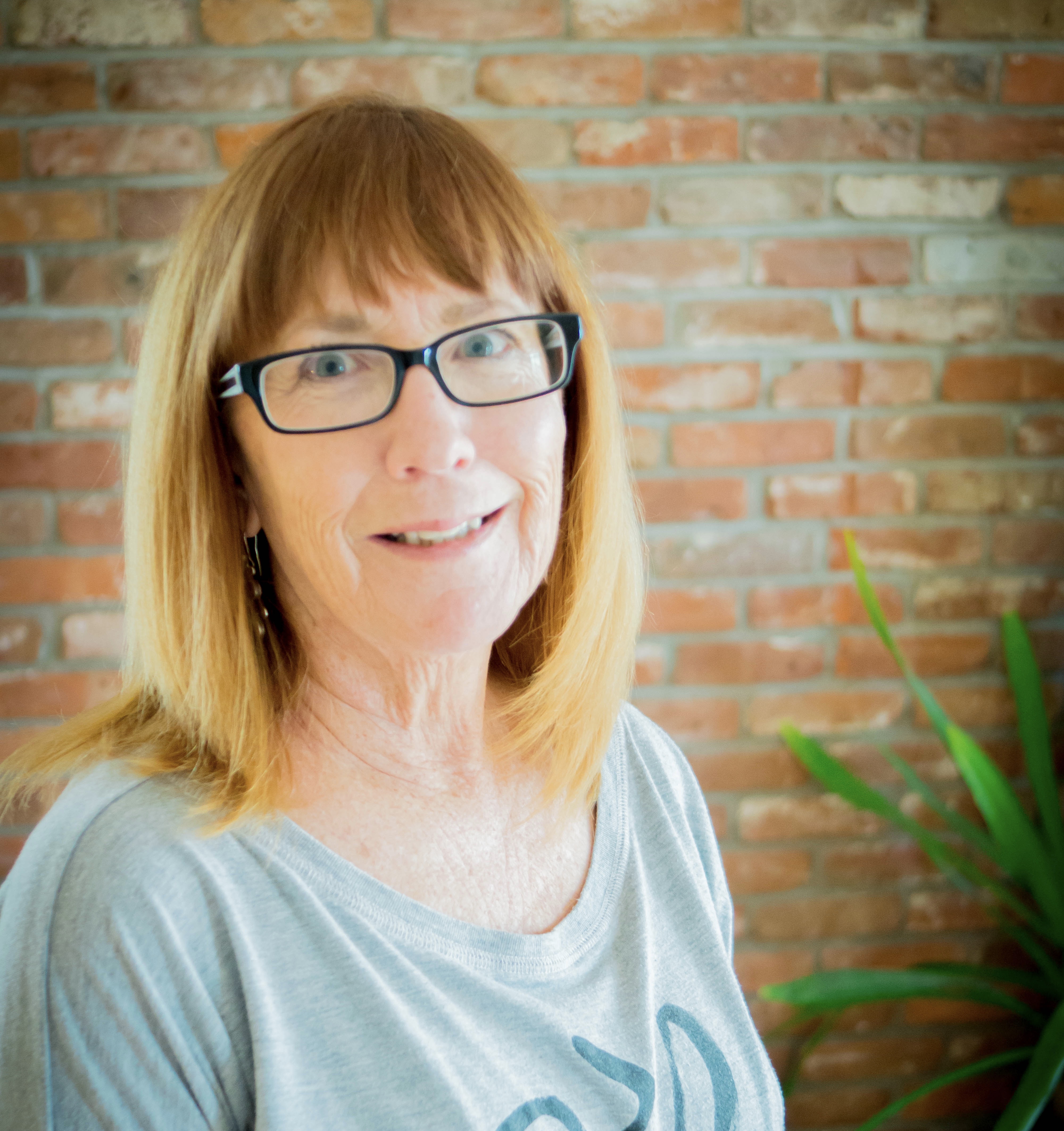 Eleanor Himmler began practicing yoga in the 70s in what she now calls "sloppy yoga" style. She attended her first Iyengar yoga workshop in the 80s and learned not to hyper-extend her knees — a revelation — and her knee pain went away. She was hooked. Studying at the Colorado School of Iyengar Yoga (CSIY), she became fascinated with the detailed muscular alignment instruction. Through Iyengar yoga, Eleanor not only lost knee pain, she gained arches in her feet. She'll happily tell you the whole story some day.
Eleanor's yoga career includes nearly 20 years of teaching all levels of yoga plus many issue-specific classes and workshops ranging from seniors to cancer survivors to HIV/AIDS. She's enhanced her own knowledge and education participating in various workshops and retreats with senior Iyengar teachers such as Felicity Green and Manouso Manos. And finally, Jeanne Ann Walter, the owner of the now-closed CSIY studio, is not only a long-time friend, but a wealth of yogic information that she generously shares.
In addition to yoga, Eleanor is also a licensed massage therapist, and has been providing clients with therapeutic massage for as long as she's been teaching yoga. This dual knowledge in yoga and massage is her special power when it comes to understanding the human body and how it moves and functions.
Eleanor is a huge promoter in the belief that Iyengar yoga can be a lifetime practice and that one can begin at any stage of life and acquire its benefits.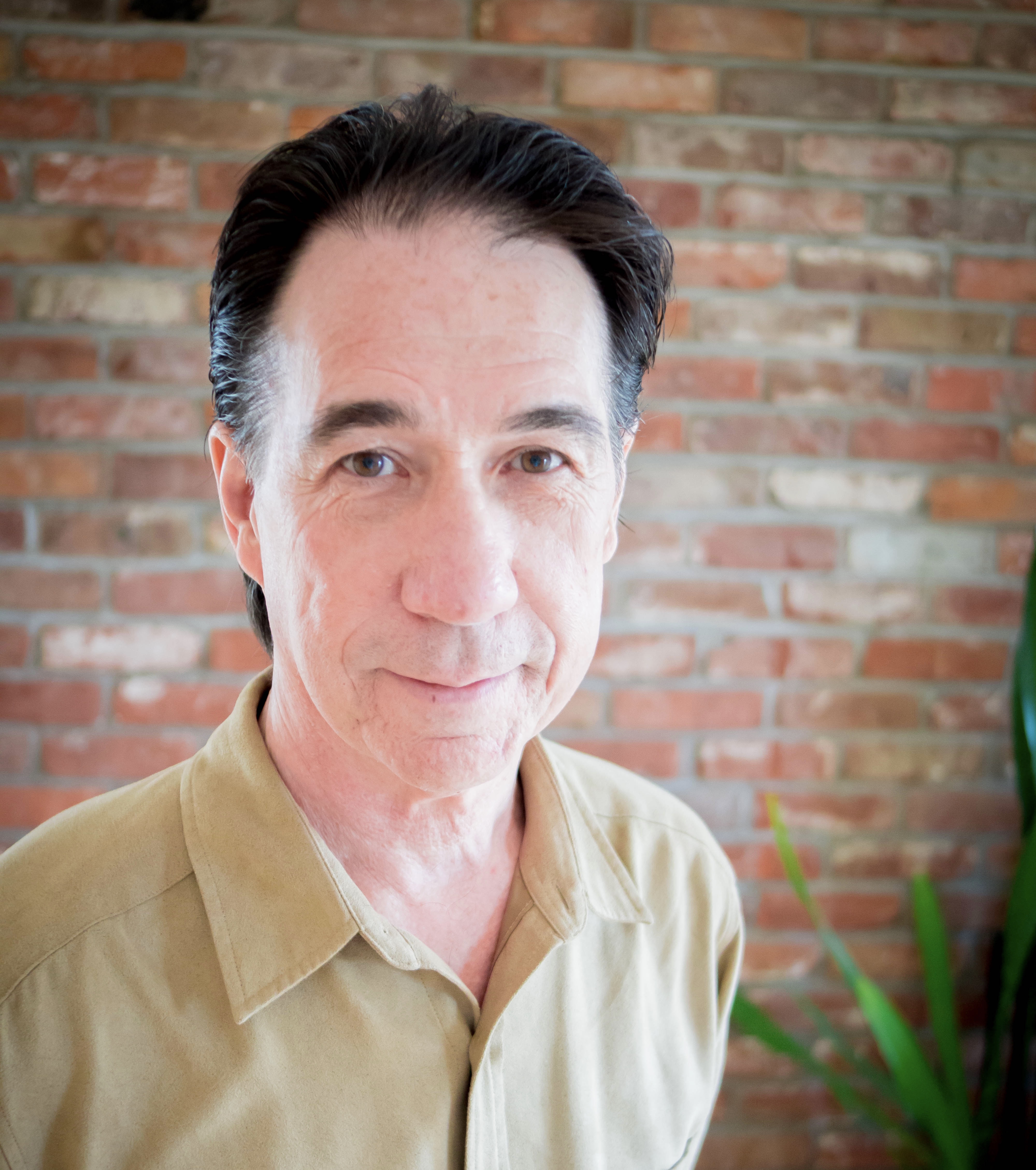 Kevin Durkin has practiced yoga since 1976 and has taught since 1991. He is an intermediate certified Iyengar yoga teacher. He has been to India five times to study with B.K.S., Geeta, and Prashant Iyengar. He has assisted in the medical classes at the Iyengar Institute in Pune, India, and studied at the International Iyengar Institutes in New York, Manchester, Zurich, London and Paris. In celebration of the Silver jubilee of the Iyengar Institute, he was one of the 65 Americans invited to the Yoga Teachers Guidance Course taught by B.K.S. Iyengar in January, 2000.
Lauren Hess first experienced meditation at age 13 and asana at age 26. She has taught yoga since 1992 in a wide variety of settings (health clubs, yoga schools, senior centers, and a dental office) to a wide variety of people. She loves empowering people to take charge of their health. Lauren attributes her longevity as a massage therapist (30 years and counting) to her yoga practice, and has found meditation to be invaluable to her as a cranio-sacral practitioner.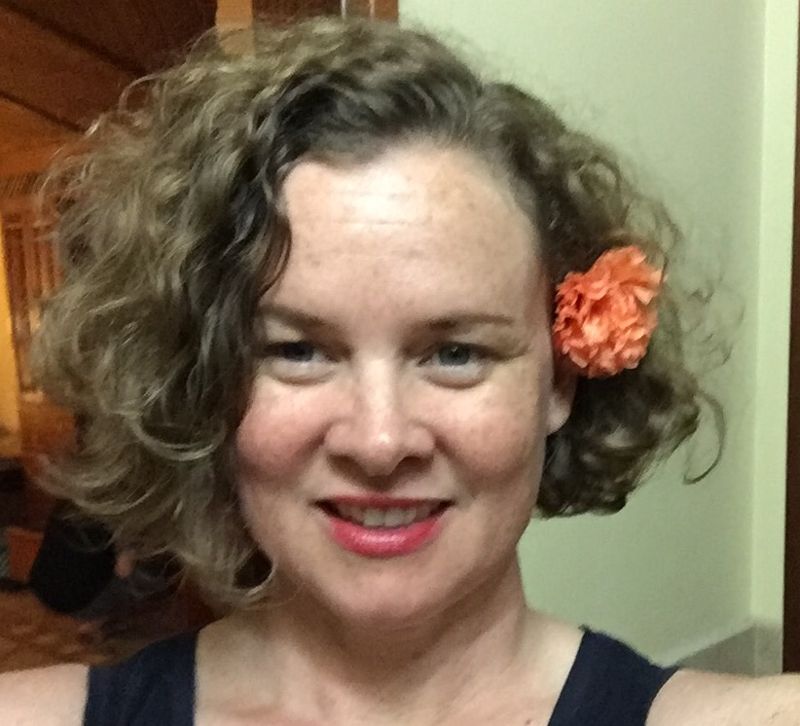 Kelly Anne Paolini  came to Iyengar yoga in 2011 after many years of practicing other styles of yoga. After regular attendance at a chain yoga studio led to chronic hip pain, the discovery of Iyengar yoga opened her eyes to the importance of proper alignment and technique. Following intensive study with Jeanne Ann Walter, Kelly Anne began teaching in 2013. Kelly Anne loves sharing her passion for Iyengar yoga with her students and particularly enjoys teaching beginners. When she's not doing yoga, you will often find her hiking with her husband, dancing in a Zumba class, or cheering her children on the sports field.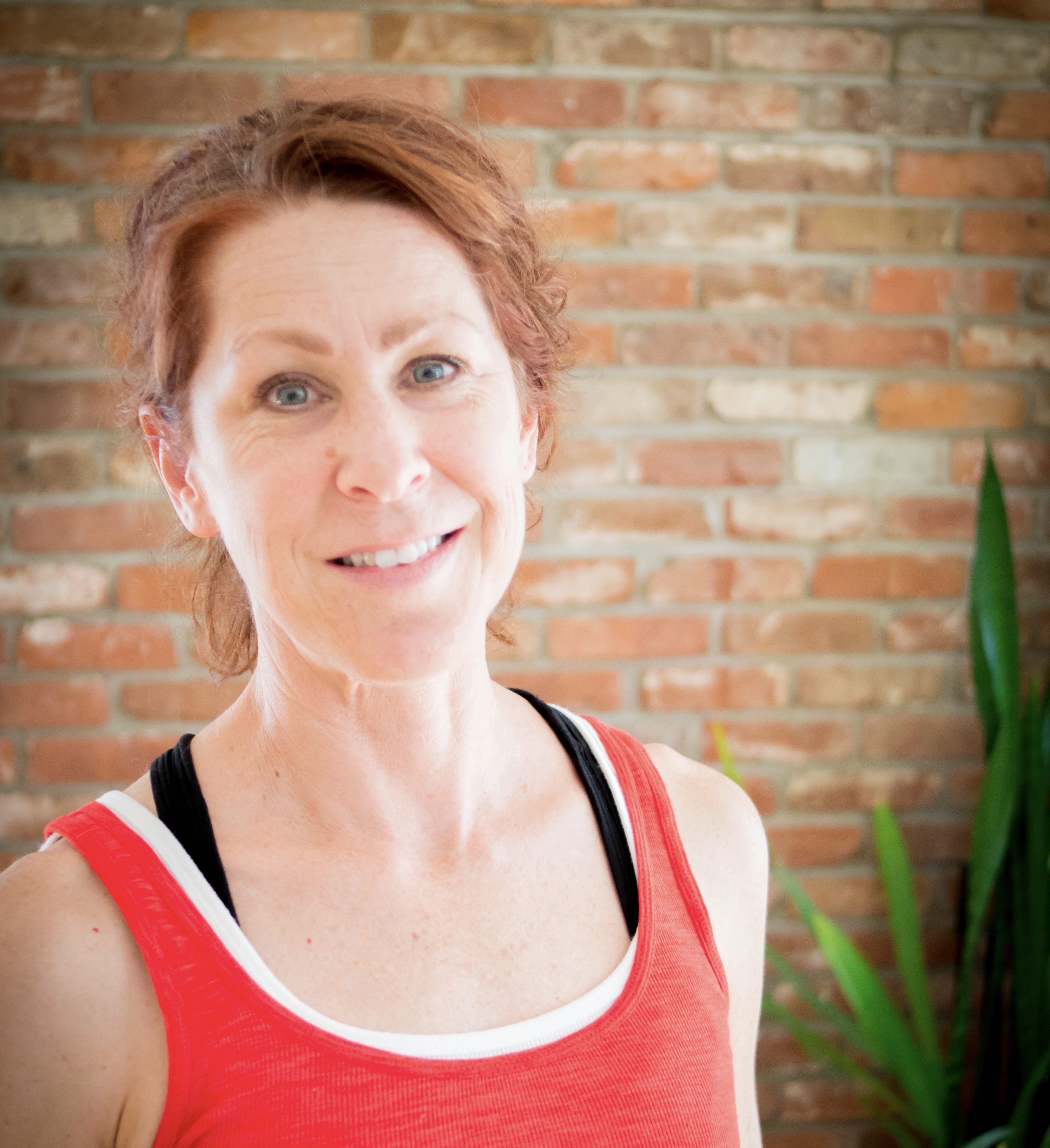 Dawn Greaney is a facilitator of self-development through health, fitness, personal coaching and mindset training. As a life and fitness coach, she loves helping people get fit, physically and mentally. She has been practicing Iyengar yoga for 16 years and has spent as much time doing martial arts based exercise – training in jiu jitsu, kickboxing and mma conditioning. Her intent for the Strength and Stability class is to help people maintain independence as they age, which puts a lot of focus on core strength.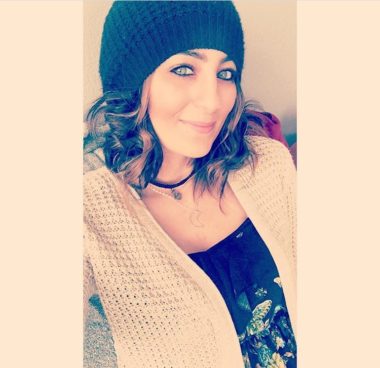 Rasha Kathrein is a student obtaining her Bachelor of Arts in Parks and Recreation at Metropolitan State University of Denver. She enjoys exploring the mountains and practicing yoga in her free time. Rasha is new to Iyengar yoga but is quickly falling in love with the practice and the lifestyle. Her favorite aspect of Iyengar yoga is how therapeutic it is for the individual and how welcoming it is to any type of individual; no matter the age, size, or body circumstance. Rasha hopes in the future to incorporate Iyengar yoga into therapeutic recreation and be able to witness the change physically, mentally, and emotionally in the individuals she meets. Rasha is an intern at Living Yoga learning through experience and her mentor Kelly Moore.
Our Yoga Studio
We welcome students of all levels, ages, sizes, shapes, abilities, and backgrounds who come with an interest to learn. We observe that consistent committed practice brings profound positive changes to students both physically and to the internal experience.  
FAQ's:
Do I need to bring anything? Just yourself. Our studio is equipped with mats, belts, blocks, blankets, chairs, and other useful props. If you prefer to bring your own mat you are certainly welcome to.
What should I wear? Clothing for class needs to be flexible and easy to move around in.   Leggings, shorts, and t-shirts are commonly worn. Restrooms to change in are available.   Shoes are left outside the yoga studio room.
Should I eat before class? This is personal thing as people have different metabolisms.  As a general rule it is best to consume larger meals 2-4 hours prior to class, and for some, a small snack before class is beneficial.
Is the room heated? The studio thermostat is set to normal room temperature.
If I am running a few minutes late can I still attend? Yes. If you arrive to observe that the class is seated with eyes closed, simply wait outside the studio door for a few minutes until eyes are again open and then come on in.
Iyengar Yoga
Iyengar yoga is known for it's method of practicing and teaching yoga brought forth from yogacharya, BKS Iyengar. The practice is accessible to everyone through creative ways of meeting the unique needs of each individual. Alignment, attention, sequencing, and timing are all brought together to create an experience that is profound and transformative.  Experience this today at Living Yoga Studio.