Beginners Strength and Stability Series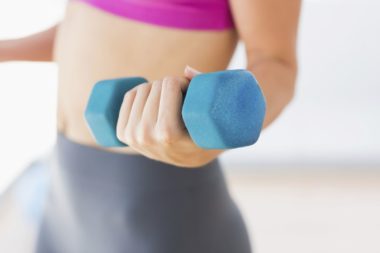 3 Sundays 11:45am-12:45pm  September 10th, 17th, 24th!
w/Dawn Greaney
A beginners guide to safe and effective resistance training for women who are approaching (or beyond) middle age and are interested in adding strength training to their health routines. We'll learn proper technique of basic functional exercises done with body weight as well as dumbbells.
Women lose at least 5 pounds of muscle per decade as we age, causing a slowdown in resting metabolism that can cause many health problems. Walking isn't enough to maintain our muscles. Recent studies show how resistance training can actually reverse the typical aging effects on our bodies. And we don't need to go to the gym or spend hours training!
In this basic series, you will learn functional exercises that increase your ability to do everyday activities, which exercises are the right ones for you, proper technique and how little it really takes to gain strength (just takes consistency 2-3 times per week)! After these classes, you should be able to jump into any Strength & Stability class offered at Living Yoga. Or you can take what you learn and integrate it on your own.
Adding weights (resistance) to your workout routine is the healthiest thing you can do. The benefits, besides toning and strengthening, include:
· Boosting immune system
· Ramping up metabolism
· Reducing the risk of heart disease, high blood pressure, osteoporosis and osteoarthritis, diabetes and obesity
· Maintaining healthy joints, tendons and ligaments
· Increasing energy and endurance while promoting better sleep
· Slowing down deteriorating age-related muscle mass, balance and bone density
· Improved brain function
· The strength you get from functional exercises and short spurts of cardio allow greater independence as you grow older
**Bring a pair of dumbbells if you have them (not required)
**Wear comfortable workout clothes and be ready to be barefoot in the studio
**Let Dawn know if you have any questions, concerns, or if you're interested but can't make one or more of the classes. dawn@dawngreaney.com 303-778-9128
Cost
$50 for the three classes
Are Current Events Stressing You Out? (Re)Discover the Peace that Lies Within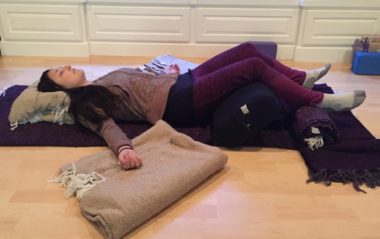 Come to the Last Friday of the Month Restorative Class with Lisa Gallagher
5:30-7pm September 29th
Take a break from life's stressors and experience deep relaxation in longer held, fully supported restorative poses to replenish body, heart and mind.
Includes a 20-minute savasana. Explore the difference that 90 minutes of relaxation can make.
"The best sign of a good Savasana is a feeling of deep peace and pure bliss." B.K.S. Iyengar from "Sparks of Divinity."
Cost
$16 (or from class package)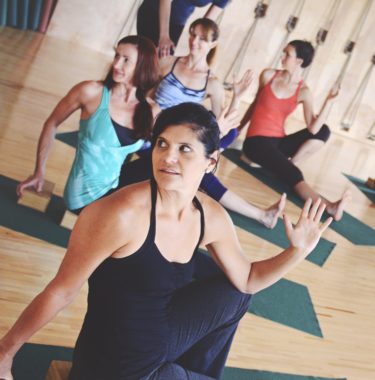 New dates coming soon.  Let us know if your interested.
This introductory yoga series is specifically designed for beginners. Students will receive an overview of the practice, specific foundational instructions, feedback, and opportunities for questions. This is a great way to begin the practice and open the doors to the vast benefits of a yoga practice. Yoga mats and props are provided.
Cost
$
Comcast Channel 105at 6am and Noon every day
The Living Yoga Series is on Comcast Entertainment Television channel 105 daily! Daily episodes will run at 6am and Noon for 60 minutes. If you cannot join us in person at the Living Yoga studio…join us on tv! Let us support you in your yoga practice.